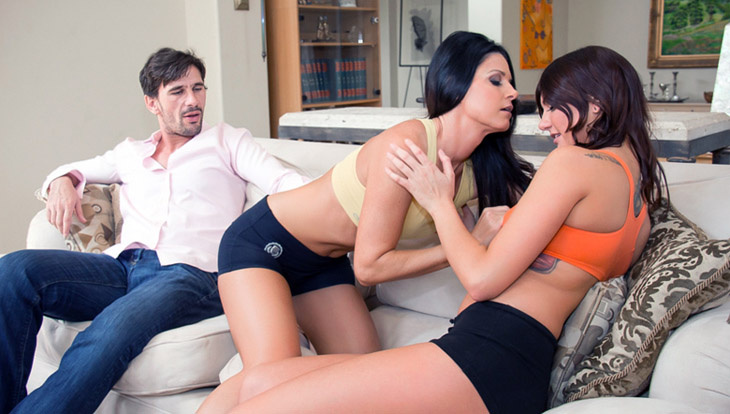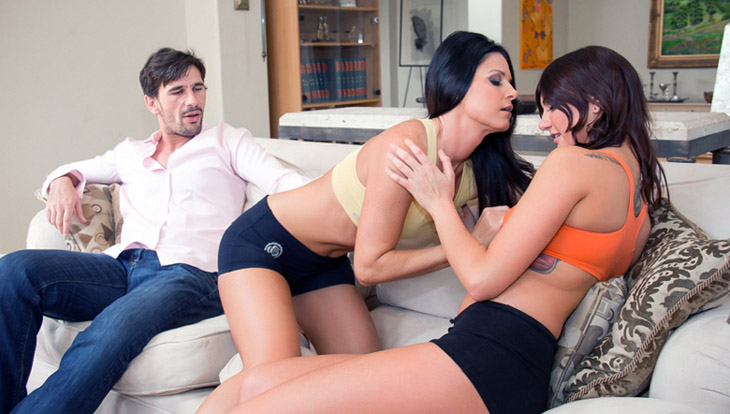 It happens to every couple: the realization that your sex life isn't as exciting as it used to be. Some couples try to ignore it while others try to fix it. The way they try to fix it varies but some ideas include using sex toys, doing role plays and finding a third person to join them for a threesome. One of the most difficult ways to spice up your sex life is having a threesome because you're bringing in another person and you need to be careful with that.
Before you start looking for a third person to join you it's important to talk to your partner about the type of person you want and the sex acts you're comfortable with doing during the threesome. Don't start your search until both of you agree on these things otherwise it could cause problems between the two of you. Once you've decided who you want to meet it's time to decide where to look. You can join a dating site and list yourself as a couple looking for a third to join you or you could try your luck at clubs.
If you use an online site then make it clear you only want someone to join you for a threesome and describe the type of person you're looking for so people who don't match the description won't waste time by replying to you. If you're looking for a woman to join you then it might be a good idea to let your wife make first contact when you find a woman that you're interested in. This will let the other woman feel more comfortable and more likely to discuss sexual things because with a man she might think he's just trying to get off with her. When you're going to meet for the first time make sure you and your partner look sexy but classy. You don't want the other person to think that you're not taking it seriously or that you're only looking for something slutty because it might put them off. You want them to be able to trust you so a cute dress for the wife and smart but casual clothes for the husband would be a good thing to wear. Avoid miniskirts and see-through tops and things like that because you want the person to focus on you and your personality instead.
You don't want your first meeting with them to be a sexual encounter because you need to know that the chemistry between the three of you is there. Even though you get along great online it doesn't mean that you'll feel the same way in person. Meet the person for a casual dinner so you can get to know each other before deciding to go further with them. Another way to meet someone is to go to a sex club with your partner, that way you can get a more intimate feel for the person. These clubs are welcoming to all types of people and are discreet because they want to keep their members happy. Take your time to get to know them and if you like them suggest meeting up on another day for some fun. Make it clear that you're interested in having a threesome with them and exchange contact information so you can set something up.
If you're looking for a third person to join you in the bedroom to help spice up your sex life then make sure you take your time. You want to agree about what you want and to find someone that you and your partner are attracted to. By doing this you're increasing your chances of having a great threesome.

Dating Writer
at
MonkeysReviews.com
She lives in Malibu (California).
Currently She works as dating writer for different adult blogs, and She coaches men and women on sex and relationship.

Latest posts by Katy Benett (see all)