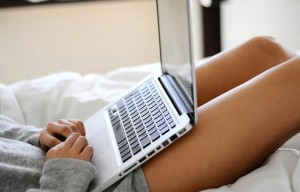 Hookup dating sites have a variety of people on them who are all looking for different things. Some want long term relationships, some want chat partners and others want hook ups. In order to attract the right kind of people to your profile you need to make sure it stands out from the rest and clearly shows that you're looking for a hook up.
The very first thing people will notice about your profile is your profile picture. Most guys that are looking for a hook up will post pictures of them naked. Don't do this. Women are so used to pictures like that they just scroll past them. They also ignore pictures of men who look boring or lazy so use one that grabs their attention in a positive way. Dress nicely in a form fitting shirt and be in a well lit room or outside. Smile and look confident to increase your sex appeal. Post a few different pictures of you in various places like out with your friends. This shows them that you're outgoing and social. Avoid posting too many pictures though because you don't want to seem self-obsessed.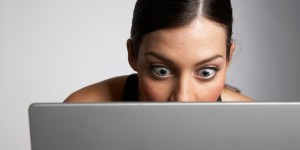 Try and post five good quality pictures to grab their attention and have a few recent ones saved to send them once they've messaged you. When you do swap pictures mention that you have more graphic ones if they're interested and if they are then send some. Ask first so you don't put them off and make the pictures a full body one. Women see dick pictures all the time and know guys take close ups to make themselves look bigger. It doesn't work and a full body one will help fuel their sexual fantasies of you. As well as taking care of the visual part of your profile you also need to look after the mental part of your profile. This is the part of your profile where you list your likes, wants and interests. Women will use this to decide if they think you are someone they want to meet, so don't put them off. Choose your words carefully and avoid being vulgar or saying straight up that all you want is sex. Instead tell them that you enjoy quiet evenings at home with a home cooked meal which subtly hints at dinner then sex at your place. Mention something you're good at doing and hint at physical contact. You can do this by saying you give a good back massage.
Women love men that are gentle and good with their hands plus it makes them think about you touching them. Talk about how you like to keep fit or play sports to show that you're healthy and in shape. Looks are important to women too and you want them to wonder about what you look like under your clothes. Use your words to create an image of a guy they want to hook up with.
When creating your hook up dating profile it is important to create one that will guarantee a hook up. Make a profile that will appeal to women and get them interested in you. Show them that you're an attractive and confident man that any woman would be lucky to meet. Use pictures that show off your best features and write a profile that makes them wanting to know more about you. They will see that you're not like all the other men and will get in touch for a hook up.

Latest posts by Katy Benett
(see all)