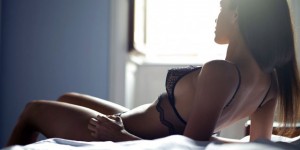 Sometimes when you're single it can be hard finding someone to hookup with. Maybe it's them but maybe it's you. If you are bored of reading those ridiculous tips about how to flirt , or get laid then try these free adult hookup tricks and see if your luck changes.
1. Try online and in person
Place an ad on an adult website to find the perfect hookup or go out to meet them. Go clubbing or to a bar and talk to anyone that catches your eye. The more people you interact with the better your chances are.
2. Show Off Your body
Girls, wear cute dresses that show off your best asset. Have good breasts? Then wear something low cut. Men, wear shirts that are tailored to show off those arms you spend so much time on at the gym and stay away from baggy clothes. Figure out what your best feature is and show it off.
3. Make it Obvious You're Interested
If you play hard to get they might think you're not serious. Ask for their name and number then get in touch. if you meet at a public place touch their arm when you speak to them. The contact will make them notice you and it will give a more intimate feel to the conversation.
4. Be Clear That it's ONLY a Hookup
You don't want someone sending you a ton of texts asking when they can see you again. Tell them upfront you're only looking for a good time. It's a lot easier than changing your number.
5. Be Careful in Every Way
Don't tell them your home address, the last thing you need is a stalker. Also, use condoms. You want a night of fun, no strings sex and not an STD or pregnancy scare.
6. Act Confident
You know you're fuckable so don't act shy. Confidence is very sexy and tells the other person you know what you're doing in all areas of life. Use eye contact and good posture while keeping up your end of the conversation.
7. Know How to Relax
Maybe you get nervous easily or you can tell that the other person is nervous. It's normal to be a little unsure when hooking up with a stranger so know how to calm yourself down. Order a few drinks at the bar to help loosen up or take a few deep breaths.
8. Be Naughty
If they're dropping major hints that they want to fuck you then go with it. Steer the conversation in that direction. Ask what's the craziest thing they've done with a stranger or play truth or dare, the x-rated version.
9. Be Friendly
Smile and laugh, it shows you're a fun person to be around. Give the other person a compliment. It doesn't matter on what, it could be their clothes or taste in music. Whatever it is it'll make them feel good which gives you an advantage.
10. Make the First Move
Once things have moved to a more private area take control of the situation. Unbutton your shirt while they're still trying to figure out how to take things to the next level. They'll get the hint and soon you'll both be naked and fucking.
Now that I've given you some free tricks to try, go out and find that perfect someone to hookup with.

Latest posts by Katy Benett
(see all)