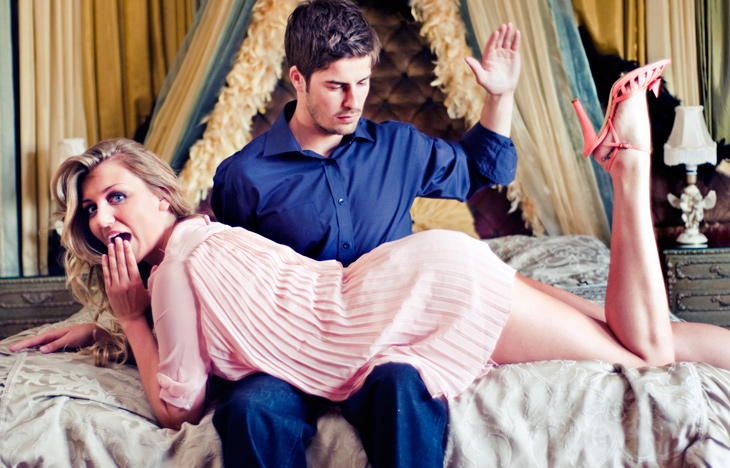 Most women don't like to talk about sex, especially when it comes to what they want their man to do to them. There's an idea that women are supposed to be shy about sex and should never ask for men to talk dirty to them or give them a night of wild sex which means men don't know what they want. Here are 10 things that women want in the bedroom.
1) Foreplay
Women want more foreplay but don't ask for it because they don't want to seem like they're unhappy with their partner's performance. She wants you to take your time and focus on turning her on with lots of kissing and touching until all she needs is you inside her.
2) Dirty talk
Women love it when men talk dirty to them in bed because it's not the way he usually speaks to her. It's different and exciting while also adding a hint of naughtiness to sex. Surprise her with it but start out saying something that isn't too rough; you want her turned on and not offended.
3) Oral sex
Men love oral sex but it tends to be them receiving it instead of giving it. Women love oral sex just as much as men do and they often don't get enough of it. She wants you to go down on her without her asking for it so surprise her one night by making it all about her.
4) Wild sex
Women want more wild sex but often don't feel comfortable asking for it. Give her a night of hot, sweaty sex that shows her just how much you want her and she'll start to be more comfortable with it which could lead to her being more adventurous.
5) Domination
Women love being dominated by men just in different ways. Some like it rough and kinky while others prefer strong and sensual. Ease her into it by pinning her arms down during sex or by telling her what you want to do. If she likes it then go further.
6) Breast play
Women love having their breasts played with during sex, especially if they have sensitive nipples. Lick and suck on them to tease her or give them a nibble while using your hands to touch her.
7) Fantasy exploration
Everyone has fantasies but men might not tell their partner about theirs because they don't want to cause any problems. Women want to explore fantasies with you and she wants to know what you desire. Spend a night sharing fantasies and act one out.
8) Risk of getting caught
The risk of getting caught during sex adds excitement and a frantic pace to the experience. Women love the rush they can get from it so have sex either in a public space or with your bedroom window open.
9) Sex toys
There are lots of different sex toys to try and women want to use more than just vibrators and handcuffs. Explore sex toys with her and order a couple online for you to use. Choose them with her and watch how excited she gets at the thought of what can happen in the bedroom.
10) Undressing
Women love it when men can't keep their hands off them and having a man rip their clothes off before sex is a huge turn on. Women want men to be eager for them and they want this a lot more than each of you undressing yourselves.

Latest posts by Katy Benett
(see all)