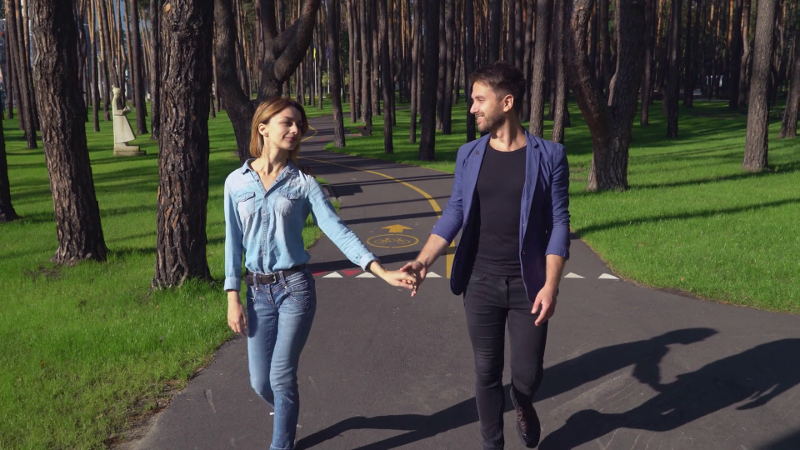 Online dating sites are an easy way for connecting singles to meet but most fall apart because the conversation is short and awkward. When you match up with an attractive woman you don't want that to happen to you so you need to find a way to keep the conversation going.
1) Ask questions
Conversations can end quickly when neither of you know what to say and one of you ends your side of the conversation without a follow up question. You should always ask a question when you're done saying what you have to say so that the other person has something to reply to. This will help the flow of the conversation continue so think about what questions you can ask them while you're talking to them so you can avoid awkward pauses while you try to come up with something. You don't want to surprise them by taking the conversation into a different direction so ask them something that is either directly associated with what you're talking about or is something similar so they can easily respond.
2) Talk about her interests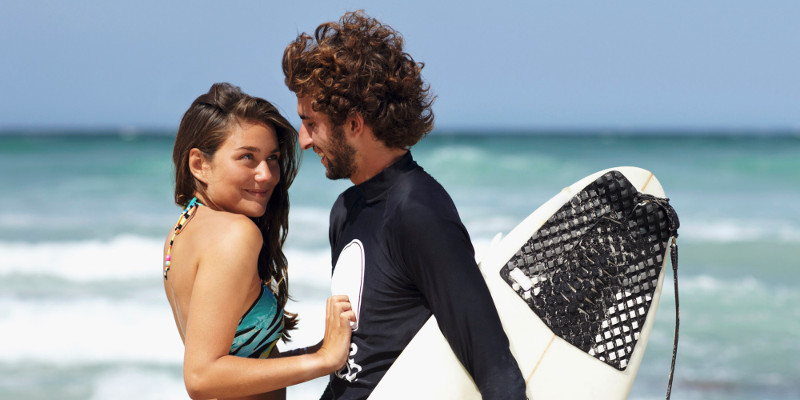 Connecting singles want to each feel like they're special and desired so make the woman you meet feel this way by talking about her interests. This will be something you know she'll be passionate about because it's personal and is a topic she can spend ages on so the conversation will last longer. Online dating sites like adultfriendfinder allow uses to fill out their profiles with different categories like hobbies, sexual interests, ideal first date scenarios and other personal information. Read and memorize details from her profile before messaging her so you have an idea of what you can talk about.
3) Use what she says to find more conversation topics
Paying attention to what she says can give you lots of conversation topics because you'll be finding out more about her and she'll mention things that she didn't think to put in her profile. Listen for off the cuff comments and bring them up when there's a lull in the conversation because this will give you something new to talk about. It will also show her that you really were listening to her which will make her feel more positive towards you and she'll want to spend more time talking to you. Act like you're genuinely interested in what she has to say and let her guide the conversation so you're not the one who's doing all the work.
4) Talk about your weekend plans
Talking about your weekend plans is good because it gives her an idea of how you like to spend your free time and shows her that you're outgoing. After you've told her your plans you can ask if she's interested in joining you and this will be an easy way to ask her out. You can always make small changes to your plans so that it's a more romantic date, instead of grabbing a burger and going to the movies you can take her to a nice restaurant then take her to a movie that she wants to see. Talking about your weekend plans will also make her think about her own plans and she'll want to share them with you because she won't want the conversation to be one-sided.
5) Talk about why you're using online dating sites
People use these sites for different reasons, some want a hookup, some want a serious relationship and some just want cyber sex. You need to know what she's looking for so you know if she's right for you otherwise you could end up wasting your time. You also need to talk about why you're a good match, like hobbies or sexual interests in common, because that will quickly establish a connection and give you a variety of things to talk about. You don't want her to get the wrong idea though so never mention how many other women you've messaged or that you use the site all of the time.
6) Reply quickly
You need to reply quickly because if you don't then she's going to think you're not interested in her and when you do find time to reply she'll have moved on. When you have a match you need to reply quickly and make it clear that you're serious about meeting by telling her that you're excited to talk to her and that you can't wait to see how great you'll get along. Check your messages often so you don't miss any and always end things with a question so she has a reason to reply. Checking twice a day, once in the morning and once at night, is a good habit to get into and can move the relationship along faster since you're interacting often and the sooner she feels like she knows you the sooner she'll be willing to meet.
7) Don't rush into sex talk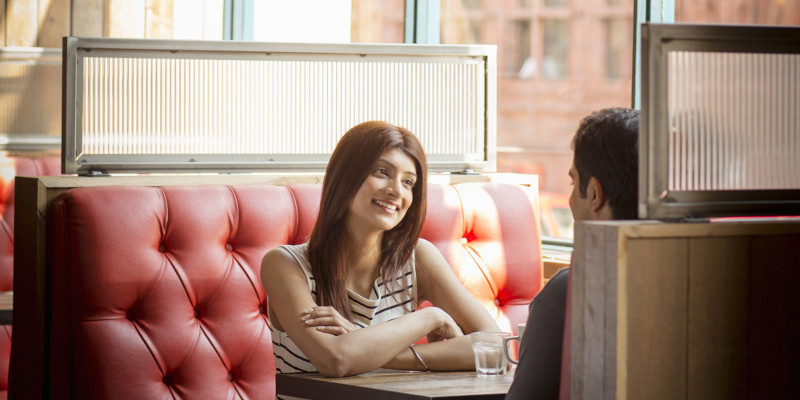 The quickest way to lose a woman's interest on online dating sites like Fbookhookups is by rushing into sex talk or sending naked pictures. She's there to meet guys but sex talk and naked pictures will be sent to her by lots of guys and she'll be sick of them. If you do that to her after sending her one or two messages then she's going to stop talking to you. You need to let her take things to that level because she'll know when she's ready for that. Talk to her like you would talk to a woman at a bar, introduce yourself and make small talk then casually hint that you'd like to take things further. Don't pressure her and if she needs more time apologize and say that you understand she doesn't know you well enough for that and start talking about something else.
8) Have backup topics ready
Having backup topics ready is a good idea in case she runs out of things to say or the conversation slows down. You want topics that aren't controversial because you don't want to upset her and you want them to be things that are easy for her to talk about because she's looking for fun. Good topics that most people can relate to are movies, tv shows, favourite foods or restaurants and local attractions because there are lots of things to choose from since everyone has different tastes. You should memorize a small list of conversation topics because these will come in handy in all sorts of dating situations, not just online dating sites ones.

Latest posts by Katy Benett
(see all)
Tagged with: connecting singles • match • online dating sites