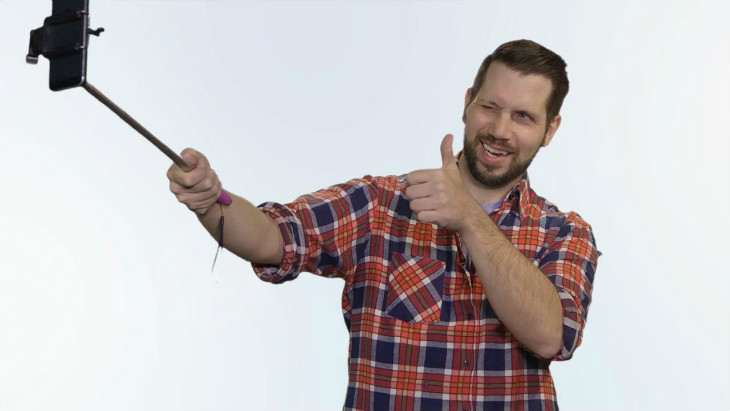 A sexy picture and gallery that grabs attention is important when you're using adult dating sites like Fbookhookups to meet women because they want to see who they're messaging. Make sure you post enough pictures so they know it's a real profile and make it interesting so they want to know more about you.
1) Start with a sexy picture
This picture should feature your face so you seem like an approachable person so don't wear things like glasses or a hat. Wear a nice outfit that's tailored so you can show off your body without coming across as desperate or only looking for sex.
2) Use a variety of locations
Upload pictures to your photo gallery that show you in a variety of locations to make you seem like an outgoing and social person. Choose indoor and outdoor pictures to take advantage of different backgrounds and use ones that show you alone as well as with friends. It's a good idea to use pictures that show you at local attractions as a way to prove your profile is real because many people lie about where they are, how old they are and use stolen pictures.
3) Choose who's in your picture
Avoid using pictures that show you with female friends because you don't want women to get the wrong idea. You should also only use a few pictures that show you with male friends because you want women to easily identify you. Most of the pictures should only have you in them and never post ones with your children in them for safety reasons but you can mention them in your profile.
4) Create the right look
You want to create the right look so you can appeal to the type of woman you're looking for. If you want a serious relationship then make an effort to come across as confident and reliable. You can do this through pictures by wearing nice clothes, smiling and looking straight at the camera. Make sure the lighting is good so they can get a clear view of you and if your indoors clean up around you so she doesn't think you're a slob.
5) Showcase your hobbies
You can showcase your hobbies by posting pictures that show you doing them. Think about the woman you see yourself dating then show women what you have in common with them. If you want a sporty woman then upload pictures of yourself playing your favourite sport and if you want an adventurous type show pictures of you in some of the places you've visited. Don't make her think you're arrogant by posing with trophies you've won and don't do silly poses.

Latest posts by Katy Benett
(see all)