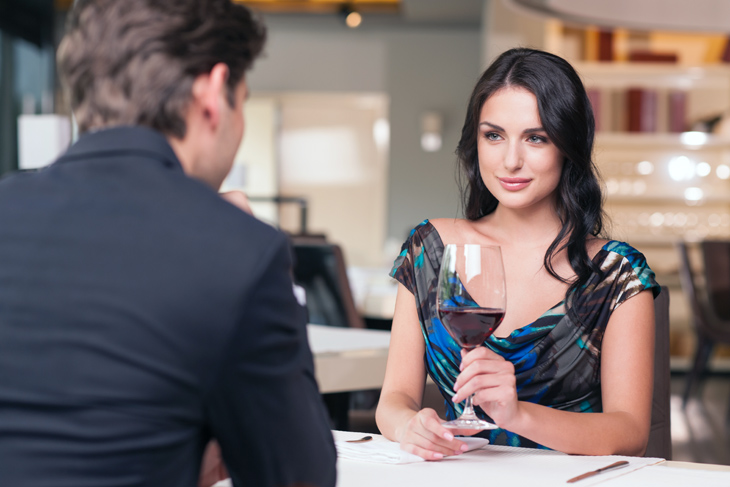 When you're going on a first date with someone new it's important that you act like a gentleman and that you look attractive. You want to grab her attention and make her think that you're the kind of man she wants in her life. You can look up all the dating tips you want and try to use them but they won't help if you fail to take care of your dress sense. Spend an hour the day before your date going through your closet so you're not rushing at the last minute picking out an outfit.
You need to know where you're going on a date before you can decide what to wear because you want your outfit to match the occasion. If you're taking her to a nice restaurant then a dress shirt and trousers would be more appropriate than jeans and a t-shirt. When you've picked out your outfit think about what other men would be wearing at the place you're going to and whether or not you would fit in. Adjust your outfit by changing your shirt or trousers until you feel confident about wearing it.
Not only is wearing the right style of clothes important but the way they fit is important too. Don't wear anything that's too baggy because it always looks sloppy. Wear clothes that fit properly and find a good tailor who can alter any expensive pieces of clothing you buy so they look better. If you're wearing a dress shirt tuck it in and make sure the sleeves aren't too long because you don't want them dipping into your food.
Accessories aren't just for women and those little touches will add to your outfit so don't forget to wear them. Choose classic ones instead of trendy ones because they can go with lots of outfits and won't get outdated quickly. A nice belt in a neutral color like black or dark brown will make your trousers look more expensive as long as you avoid anything garish like belt buckles. Wear a watch and proper shoes because sneakers look too casual for a date. Remember to wipe your shoes down so they look clean and don't be afraid to wear your glasses instead of contacts because they can give you a smart sexy look.
Looking presentable is important, especially on a first blind date because the impression you make could help her decide if you're worth a second date. Making an effort with your appearance shows her that you care about yourself and about how others see you. Your dress sense is also a good way to tell her what kind of person you are so wear something that fits your personality instead of wearing something you wouldn't normally wear just to impress her. This will also make you feel more comfortable and confident which she'll notice.
When you know where you're taking her you need to think about what the atmosphere will be like and pick an outfit that matches it so you fit in. Make sure your clothes fit properly and that you accessorize it in a small way to make it look nicer. Looking good will make you feel good and this is something that she'll pick up on. You'll be the kind of guy she wants to be with.

Latest posts by Katy Benett
(see all)