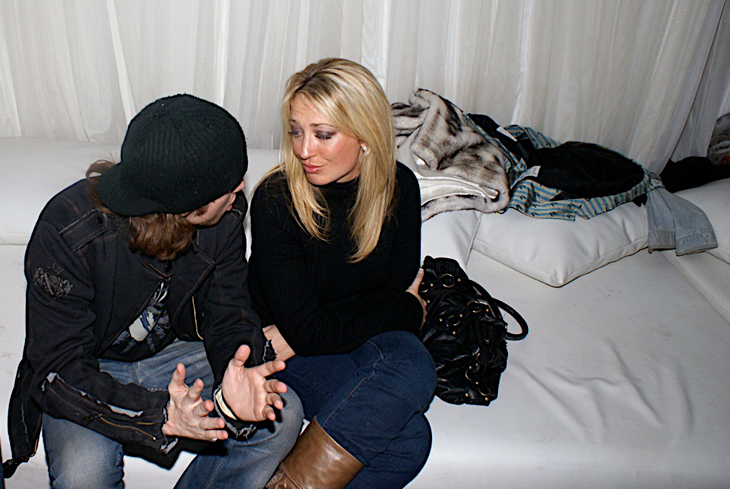 The whole point of a casual relationship is getting laid but before that happens you need to successfully get through your first date. Women usually won't have sex with a strange man and your first date is how she decides if you're right for her. If you play your card right not only will you get laid at the end of the first date but she might be willing to have a second one with you.
Women need to feel safe and at ease with a man before they're ready to sleep with him, especially if it's just a casual relationship that she knows won't go any further. The way to make sure that she feels at ease with you can be done by letting her get to know you through the messages you exchange and other communications such as Skype or texts. Once you meet she'll have a pretty good idea of whether or not the night will end at your place and all you have to do is show her that her impression of you is accurate. Think of you want the evening to go from start to finish and review your first date ideas until you find one that allows the two of you to check each other out.
A movie won't bring you closer together because you're sitting quietly for two hours but a dinner will allow the two of you to talk and get a feel for one another. This will help her know for sure that she wants to go home with you. Getting laid is all about physical contact and you want to get her comfortable with you long before you suggest taking things back to your place. Give her small touches during the date like touching her arm when you speak or lightly touching her back when the two of you are walking side by side. This will be a subtle way to make her feel a connection with you which will make her more open to the idea of getting closer to you. There's always a kiss on the first date but it usually happens at the end of it. If there's a moment where it feels natural to do it earlier in the date then go for it. Take advantage of any moment that lets you show her just how much you like her and take it as far as she's comfortable with. Flattery will always work on a woman as long as it sounds genuine. Give her compliments but make them small ones so she thinks you really mean them and aren't just trying to get her into bed.
Telling her she looks nice sounds believable but telling her that she's the sexiest woman you've ever seen isn't. Keep your tone light and casual when you say it so it doesn't sound like you've been spending time trying to come up with the perfect compliment. Compliments will make her feel attractive and put her in a good mood. She won't want the night to end and she'll want to go back to your place to keep things going.
First date ideas can be tricky because you need to choose one that will help end the night in the perfect way. If you take her somewhere public where she has the time to make sure you're what she's expecting and make it clear that you're interested in her then your night can easily end with you getting laid.

Latest posts by Katy Benett
(see all)