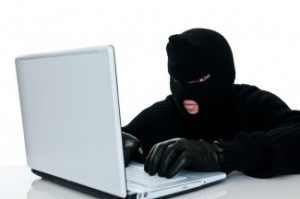 Adult Dating sites are known for two things: connecting strangers who are looking for sex and for being a magnet for scammers. There are a ton of dating site scams out there and you need to be aware of how to avoid them so you don't become a victim.
Scammers on hookup sites contact a lot of people every day because the more people they get in touch with the better chance they have of snagging a victim. They don't have time to write individual messages for each person so they will send generic copy/paste messages. If you're talking to someone on a hookup site and they seem to be avoiding questions you've asked in a previous message then there's a good chance they didn't read it and are going by their script. If you suspect someone is scamming you then ask a direct question about something on their profile and see if they can answer it. Do they mention they love to cook? Ask them what their favourite recipe is. It's a simple question they should be able to answer. Remember what they've said in previous messages in case they contradict themselves. A real person should be able to remember basic facts about themselves.
Pay attention to the way they write. Is it obvious English isn't their native language? Be careful because certain foreign countries are notorious for sending scam messages. Also, carefully read the messages they send you. Scammers talk to so many people they usually slip up by getting names mixed up. If they were really serious about hooking up with you then that would be something they'd get right. P.ay attention to what they talk about in their messages. Do they mention having money problems or a big event coming up that's expensive such as a vacation? They could be setting you up so they can ask you for money when they suddenly end up in the hospital or get stranded in a foreign city and desperately need your help. If this happens ignore them immediately because you'll never hear from them again once they've got your money. If they mention things like moving closer to each another or marriage then it's probably a scam and they're just using you to get into the country. This would be a good reason to only look for people on hookup sites that live in your town and you can meet easily. If they're pushing you for personal information then stop talking to them.
They're a stranger and they don't need to know your full name, address or anything else until you've met in person and have gotten to the point where you're comfortable with letting them more into your life. Look at their profile picture carefully and look for signs of it being photoshopped or taken from a website. See if they can verify that it's really them by getting them to go on S.kype, that way you both know who you're talking to. If they've told you specific details such as their name or place of work then search for them online and see if what they've told you is the same information they have posted. If there's inconsistencies then think about why they lied to you. It's unlikely to be for a good reason.
Don't fall for a adult dating site scam and take the time to protect yourself. If someone strikes you as a bit off then move on until you find that perfect hookup.

Latest posts by Katy Benett
(see all)