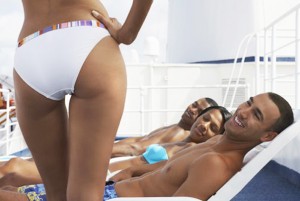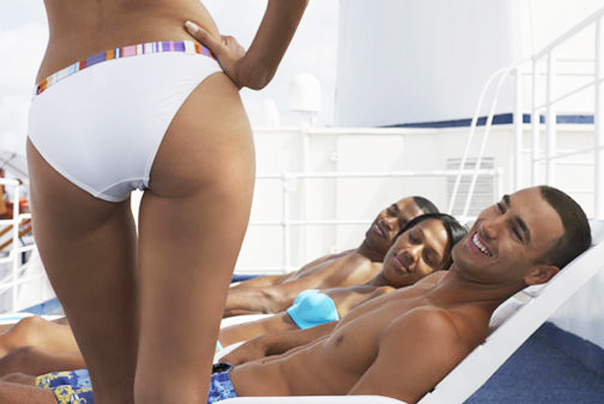 Finding someone to hook up with is usually pretty easy; you just go to one of your favorite hookup sites and send a few messages before meeting someone. Things get a bit more complicated when you're not at home and want to have sex. If you're on a cruise ship for a vacation you probably think your chances of a hookup are non-existent. Well you're wrong. It is more than possible to find a hookup while on a cruise ship, all you have to do is follow a lot of the same steps as you would while at home. Let's do a hookup review: put yourself out there, get to know people and find the one that's right for you. All you need to do is make a few changes so they work in your new surroundings.
You could try to find your hookup before you even board the cruise ship. You could use the social media site of the cruise line to ask around and see if anyone will be on the same cruise as you. This approach means you don't know who you'll attract and might get messages from men or married women who aren't looking for a hookup but it's a start.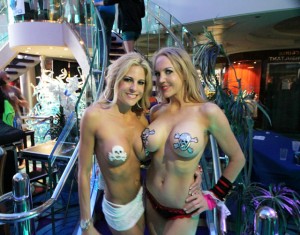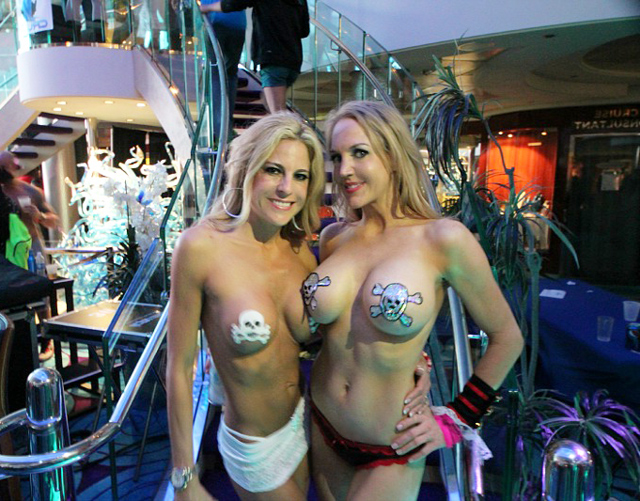 You might get lucky and find a woman who will be single and looking to get to know someone before boarding the ship. The simpler approach would be to wait until you've actually set sail before making any moves. One thing that you could do to make your search for a hookup easier would be to go on a cruise that caters to single people. If you've already booked your trip for a normal cruise then check out what events are happening on board. There are usually party nights, singles mixers and similar themed nights. Go to any events that sound like they might have the type of person you're looking for. Wear appropriate clothes, relax and mingle; no one wants to hookup with the guy that's standing awkwardly in the corner of the room. The one place on a cruise ship where you're guaranteed to meet someone is at one of the bars. Every night they will be full of young people looking to have some fun. Grab yourself a drink and start talking to people. If a woman who's by herself catches your eye then go and talk to her. Don't be afraid to be a bit forward and make it obvious you want to hookup.
If things don't go the way you planned it's okay, after the cruise you'll probably never see her again. If the drinking, partying crowd isn't your scene then the slow, quiet approach could work just as well. Go for a casual walk around the boat and see if you can spot anyone that's alone and maybe looking for some company. If you do, ask if you can join them and strike up a conversation. Take the time to get to know them and if the two of you connect invite them to join you for dinner. At the end of the night suggest having a drink your room and see where things lead to.
A vacation doesn't have to be sex free just because you're on a cruise ship. Everyone likes to let loose and have fun while on vacation so use that to your advantage. Be friendly and outgoing, talk to girls you normally would be too shy to approach and when you find one you like ask if she wants to go back to your cabin. You don't need to always use hookup sites to find someone; just be yourself and get to know people.

Latest posts by Katy Benett
(see all)