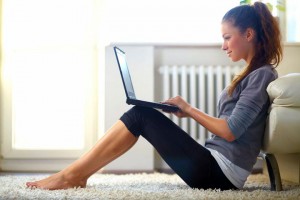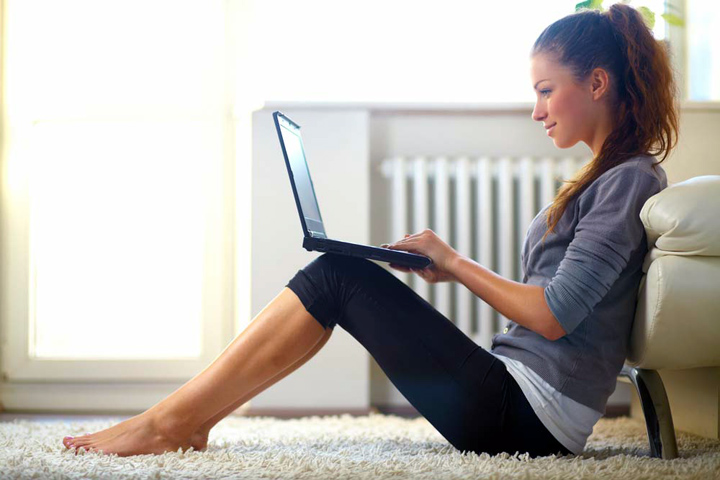 When you're on an adult dating site like adultfriendfinder you might have average expectations of what you'll find; ordinary women that you could meet everywhere. For the most part that's true but if you look closer you'll find that there are actually quite a few beautiful women on these sites. You might think that they wouldn't be interested in you but you do stand a chance with them if you play your cards right. Beautiful women know that they look good and will be picky about who they choose. This doesn't mean that you have to look a certain way, it means that you have to seduce her and get her to realize that you're worth it.
Beautiful women aren't going to go just anywhere looking for hook ups and they will most likely be found on a high quality dating site so make sure you start there. Adult Friend Finder and Match are two well known high quality dating sites so make a profile on them and start checking out the women on them until you find one that you really like. She's probably getting a lot of messages from guys and most of them will be about how she looks and what they want to do with her.
These messages are getting deleted as soon as she reads them. You don't want that happening to you so make sure you stand out from the other men. Fill out your profile and use it to highlight your good qualities like being a hard worker but also taking time to hang out with friends and relax. Also make sure to use flattering pictures of yourself and avoid naked ones. Dating sites are full of naked men showing off and if she wanted a guy like that then she would have already found him. In your message to her make sure to include something from her profile to show her that you've actually read it. If she has a favourite movie posted then tell her that you saw it and thought it was pretty good. Keep the topic light and borderline personal. Avoid pick up lines and don't make it too obvious that you're interested in her because of her looks. A common thing to say to a good looking woman is "Wow, are you a model" or "Hey, you look hot." and she's heard it a thousand times which makes it meaningless. You can make a passing remark about how nice she looks in her profile pic then move on to asking about her interests.
Th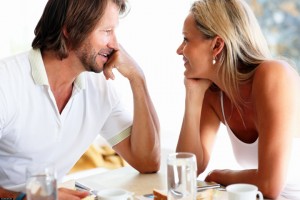 is will show her that you see her as a person and not a sex object which will make her feel good about herself and she'll want to spend more time getting to know you. Keep the conversation on everyday activities like what you do for a living and things you like to do in your spare time and don't bring up sex. Let her set the pace for that and don't rush her. Tell her that you feel a connection and ask if she feels the same. This makes your intentions clear without putting too much pressure on her. For your first date suggest going to a restaurant and wait for her to take things further. The way to a beautiful woman's heart is to treat her like a lady and act like a gentleman.
If you want to hook up with a beautiful woman and are having trouble finding one in your everyday life then try using an adult dating site like adultfriendfinder.com. When you've found the woman for you it's time to seduce her. Remember to take your time, make her feel good about herself and make her want to be with you.

Latest posts by Katy Benett
(see all)