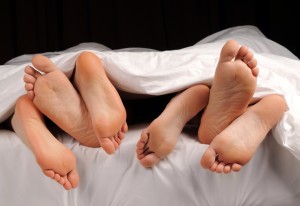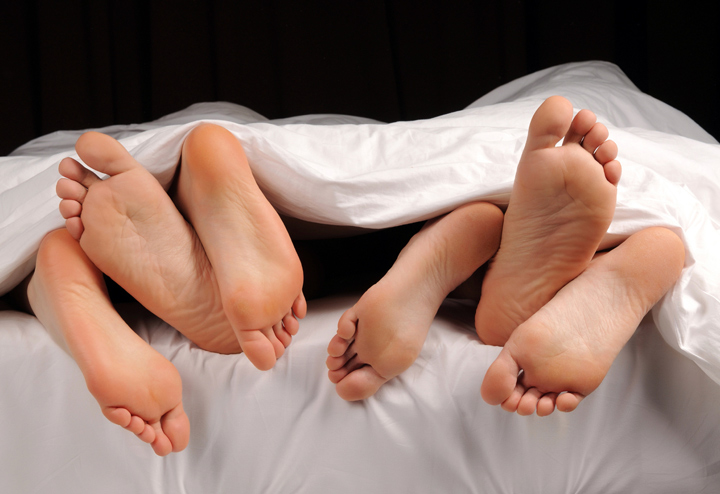 There are a million different sexual fantasies out there but one of the most common ones is having a threesome. Some people who are into sex clubs and that sort of thing can easily find a couple to join but if you're the type to keep their sex life private then you might have difficulty living out this fantasy. If you're looking for a threesome but don't know how to find one in your real life the go online. Most people think of one night stands when they hear the words "adult dating sites" but you can find so much more on them than just one-on-one sex.
When you're looking for a threesome online you can use a general dating site or you can use specialized threesome sites like getnaughty.com or fbookhookups.com. Once you've joined a site make your profile eye catching so you'll get people interested in you. Make it clear that you're looking for a threesome and specify which kind of threesome you're after by using acronyms to describe what you want so other users know whether or not you're right for them. These include: M/F/M, M/F/F, M/M/M and F/F/F, with M meaning male and F meaning female.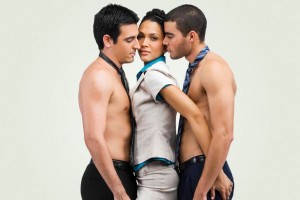 Some sites have a section for couples so see if the site you're using offers this. Finding a couple who are already searching for someone to join them is the easiest way of having a threesome but it's not your only option. You could try and arrange the threesome yourself but this takes more time and work. You might want to just message women until you find two that are interested but it's better to avoid this. Sex with two strangers might sound fun but there's a better chance of it being awkward because of nervousness from those involved. Take your time and find one partner first before searching for the next one. If you're after a M/F/F threesome then try finding a bisexual or bi-curious girl who is open to exploring her sexuality. It will be easier to convince her to have a threesome than it will be trying to convince a straight woman who only wants a hook up with other men. When you've found a woman you like message her and go out with her before mentioning the threesome. You want to know if she's right for you and you don't want to seem too pushy. Once you're comfortable with each other start talking about your fantasies and bring up having a threesome.
If she seems interested then ask her if she knows anyone that would be up for trying it. Girls talk to their friends about these kinds of thing and she should know if any of them would be interested. If she doesn't know anyone then go back online and find another woman together. This will make her feel like she has some say in what's going to happen and you can find a partner that you're both attracted to which will make her more eager. When finding a partner make sure that you come across as friendly and polite because no one wants to have a threesome with a person that seems dangerous. Also make sure to talk about what they want and what would make it enjoyable for them so they know that they'll enjoy the threesome too and that it isn't only about your needs getting met.
When you're looking for threesome couples to join then don't waste time hoping you'll magically find them in your everyday life. Go online, find threesome sites and join them. Message singles or couples that are open to having a threesome and take it from there.

Latest posts by Katy Benett
(see all)