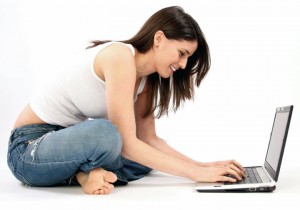 There are good looking men in this world but there are a lot more average and ugly looking men out there. Average and ugly men are the majority yet most of them think they don't stand a chance at hooking up with a pretty woman. That isn't true and it can be easy for an ugly guy to join a hookup website and find himself on a date with one of the prettiest women there. They just need to know the right moves to make in order to have a successful date hookup.
It's true that people do judge a book by it's cover and if you're ugly then you've either been rejected by a good looking woman or you've never bothered to try asking one out. Go up to her with confidence and don't act like you know you're ugly because women hate guys with low self-esteem. Good looking women know they're attractive and expect a certain type of guy to approach them. These guys are usually good looking too or are businessmen who are successful in their career. If an ugly guy with an average job asks her out she won't be expecting it and it'll make her curious about you.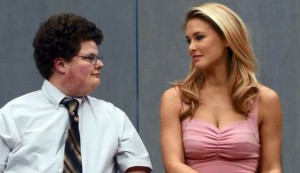 She'll want to know why you think you're good enough to be with her and will go out with you just to satisfy her curiosity. Once you've got a pretty woman willing to go out with you the next step is to keep her interested on the first date so you end up getting a second date hookup. Try and make yourself look more attractive by wearing appropriate clothing like trousers and a dress shirt instead of jeans and a t-shirt. Remember to shave and get a haircut if you have the time. By doing this you'll look even better than your pictures on your hookup website profile and she'll think she misjudged you when she first saw you. This will make her more open-minded about how she thinks of you during your first date so use this to keep showing her what a great guy you are. This is where you push your personality and positive traits to really grab her interest. Women think good looking guys are shallow and vain so show her you're not like them. Ask her about her hobbies and things that she likes to do. Take your time and get to know her as a person instead of making comments on how hot she is and how you're happy that she's going out with you.
Keep the conversation light and fun and don't make assumptions about her based on her looks… Treat her the same way you would treat an average looking woman instead of acting like she's a pretty woman that you just want to have sex with. She's used to guys treating her like she's all looks and no brains and your approach will make her feel good about herself. This will make her want to spend more time with you and the date hookup could turn into a relationship.
It is possible for ugly men to have a date hookup with pretty women; they just have to know how to play the game to their advantage. Be confident and show them that there's a lot more to you than how you look. Once women see that you're a great guy they'll be falling for you.

Latest posts by Katy Benett
(see all)