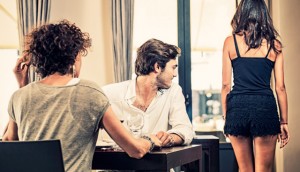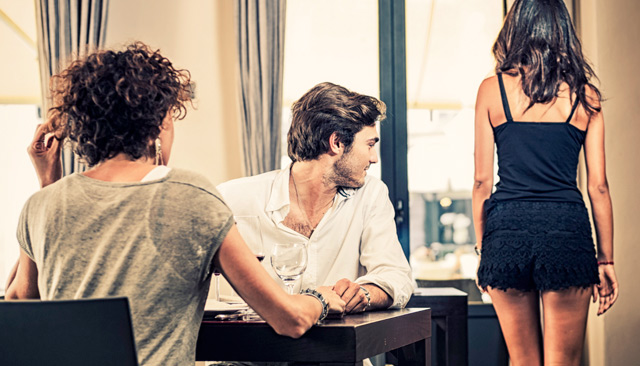 When using adult dating sites there are two big hurdles you need to overcome: finding the right hookup and having a good first encounter. Let's assume you've found someone to meet and now you need to figure out how the first date will go. You want it to be a success so take the time to do some planning and ensure the night won't end in disaster.
The first thing you need to do is decide when to meet. Be polite but decisive. Ask her if she wants to meet on Saturday night around 8. By choosing a specific time to meet it shows her that you're eager to meet which lets her know that you're serious about her. If she suggests something different then try and go with it to make her happy. Offer to pick her up instead of asking for her address and saying you'll be there to pick her up. She may feel more comfortable driving herself and by offering you're giving her a chance to politely decline. Now that you know when she's able to meet you it's time to figure out what you're going to do. Read the messages she's sent you and see if she mentions wanting to see a certain movie or if she enjoys a hobby like art.
If she does then take her to that movie or to an art gallery. If you can't think of anything you know for certain she'll like then go for the typical date of dinner and a movie. Some guys might think of doing something different to try and make it a fun date but there's a good chance of it falling flat. Stick with the basics, it'll be something you're both familiar with and she won't think of you as "that guy", the one that's a bit kooky and annoying. Ask her if she wants to go to the movies and tell her you're up to seeing whatever she wants. She'll appreciate you giving her some say in the how the date goes. Whatever you decide to do, make sure it's something you can afford since it's only polite to offer to pay for her part of the date too. Some women will offer to pay for themselves but by not offering first you're giving her the impression that you're cheap which is a big turn off. Women love guys who take charge and care enough to make it a great night but they usually don't like surprises unless they know the person well. Remember to tell your date some of the things you're planning. Are you going for dinner or seeing a movie?
Let her know so she doesn't overdress and can feel confident about what to expect from you. First impressions have a big impact so make sure you're not a disappointment when she lays eyes on you. Wear appropriate clothes and steer clear of dirty running shoes and baggy t-shirts. Be on time when you meet her, remember to smile and tell that it's great to finally meet her. Make her feel good by complimenting her outfit and briefly go over the date by saying something like "So are you looking forward to the movie?" The casual approach will put her at ease and help her to relax around you.
A first date with someone you've just met on an adult dating site will always make you feel nervous but if you plan the night out it can be a success. Be careful, think things through and make it enjoyable for both of you so you're guaranteed a second date.

Latest posts by Katy Benett
(see all)