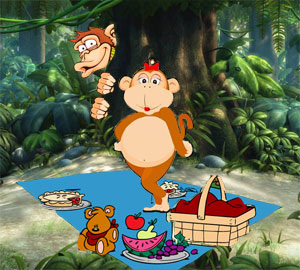 While romantic dinner is something you will likely able to set; lunch is a bit different. To set the mood for sexy lunch may need you to work harder because busy hour is not a great timing to have an intimate date. But if you insist on having a sexy lunch, here are the 7 ways to do it!
1) Pick an Italian restaurant fine dine
Whether you are in America or Asia; you can look for Italian resto nearby. Why Italiano? The atmosphere of Italian restaurant is typically subtle. Many Italian dining spots offer you remote space that calms your mood and make you feel sexy. You can take your partner here but don't forget to reserve a perfect table first!
2) Set up your lunch at home
If your office and your partner's are near your home; you can set up a sexy lunch at home. Come home and prepare everything so when your partner comes back from his/her work; they will be surprised by the red roses that lead them to the sexy lunch meal!
3) Picnic in the park
While picnic may not seem to be a sexy thing to do; but you can set up the sexy mood! Invite him to picnic but pick a cool place somewhere under the big tree. Try to find a corner in the park that still enables you to view the surrounding but remote enough to have a sexy date!
4) Consider bowling
While this is a sporty event; you can teach her how to role the ball to the pins. Girl thinks it's sexy when a guy is expert over something. Your lunch date does not have to be boring! You will have more fun!
5) Aquamarine
Ever thought of having a tour to the aquarium before lunch? This is a sexy date that both of you will remember. Also, finding something to see will break the ice if this is your first date.
6) Hot air balloon ride
It's always fascinating to ride in a hot air balloon with someone special. If you want to feel sexy, hug her tightly so she feels safe in your arm.
7) Choco desert treat
Something sweet after lunch is still a sexy lunch! Why not try the Opera cake from your favorite bakery shop and find a spot for both of you! Chocolate is a sexy treat!

Latest posts by Katy Benett
(see all)
Tagged with: have a sexy lunch