5 Tips on Creating your First Adult Dating Profile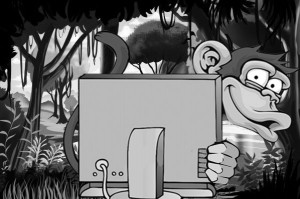 Do you want to get replied by many people who are attracted to your profile? Then write a killer profile on a
adult dating site
. How? Here's how!
1) Be confident
First of all, you need to write with confident. When portraying yourself, try to be sexy or at least (smart)! People like smart people because they make a great conversation. Confident guy or girl is hot! If you are a guy looking for a woman in particular; be sure you state it on your profile. Don't write something like 'maybe a girl with red hair'. Instead, write 'girl with red hair turns me on!' That sounds different, right?
2) Don't be too arrogant
While confident is good, being cocky is not. Don't mention that you are handsome (even when you are literally handsome!). Rather, say something about how friends find that you are an interesting person to chat with. Say something like a promise, " I will definitely enjoy my time with my special girl." Speak with confidence not arrogant.
3) Don't be a pervert
Yes, it may seem to be a common mistake when writing a profile for an adult dating site. If you talk openly about yourself, make sure you put the disgusting part in the locker. You can mention your interest in bondage but don't write harsh things like 'sucking bla bla bla' or 'cum bla bla bla'. It's completely fine to express your desire but it's not okay to be a pervert in public because it's never interesting to hook up with someone who only knows how to 'stick the dick'.
4) Describe your hobby
People who has a passion over something else than just hooking and dating; may have a bigger chance to get viewed and chatted with. This is because you have something to focus on. By far, there are many things in this world to be learned and it's important that you state something about your hobby outside the dating league.
5) Be yourself
The most important thing is to write sincere things. If you dislike reading; don't write to impress. It's not going to work on the long run. Try to be honest about what you like and don't like. People eventually prove how legitimate your profile is when they are talking to you. There are registering to dating site to find their true everlasting love.

Latest posts by Katy Benett
(see all)
Tagged with: write adult dating profile • write dating profile