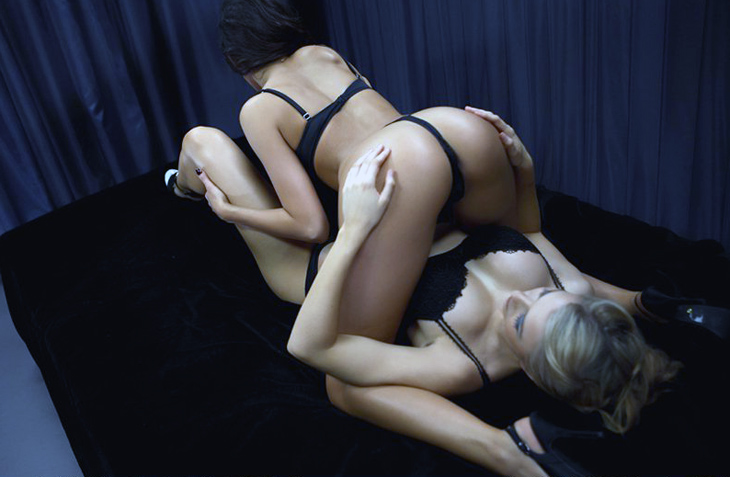 A lot of hookups end up being a one night stand which might disappoint you because there's a chance you'll want to see them again but you can look it another way. See it as an opportunity to try new sex positions with someone new and exciting. The best positions to try with a hookup are ones that are simple but fun to do.
1) Cowgirl
This is a common way to reverse roles during sex but it's a classic because it's fun for both of you. The woman rides the man while he's lying under her and she's in control during sex. This is a great position to try for her because it lets her feel like she's in control and she can decide the pace to go so she can experience pleasure too. She can decide if she wants it fast or slow, steady or hard. This is a good position for you because you get a better view of her naked body as she rides you and there's a better chance of you lasting longer because it takes women longer to cum and she'll be focused on making herself feel good. This means she'll probably be fucking you at a slower pace so you'll be less likely to cum early.
2) Doggy Style
With Doggy Style the woman kneels on all fours while the man fucks her from behind. This is one of the best sex positions for clit stimulation but some women find it embarrassing to do. You should try it though because the angle gives her direct clit stimulation which will make her cum hard. That's the kind of sex women want and she'll be more likely to hookup with you again if she had a good time.
3) Bridge
This is like the Missionary position with a slight change where the man is in a kneeling position. The woman lies on her back and pushes her hips upward, putting most of her body weight on her upper back and shoulders. The man holds her hips and enters her while she's in the position and has sex with her as they stay like this. You should try this position because it's easy to do and allows the man to penetrate deeper while also giving her clit some stimulation.
4) The Sixty Nine
This position requires you to lie down on your back while she's on top of you. She will be facing the opposite direction as you so her pussy will be over your face and her mouth will be by your dick. This allows both of you to perform oral sex on each other until the two of you cum. You could also try rimming her while in this position to add a bit of anal play to your sex session.
5) The Seat
This is like the Cowgirl position in that she's riding you but instead of lying down the two of you are sitting up. You will either be sitting on the edge of the bed or on a chair while she's sitting on top of you. Her back will be to you and she'll be pushing up as she rides you. She'll be in control of how fast or hard she goes and will help her go at a pace that feels good for her. This is a good position for both of you because during sex she can reach down and play with your balls or you can reach around to her front and play with her breasts.

Latest posts by Katy Benett
(see all)