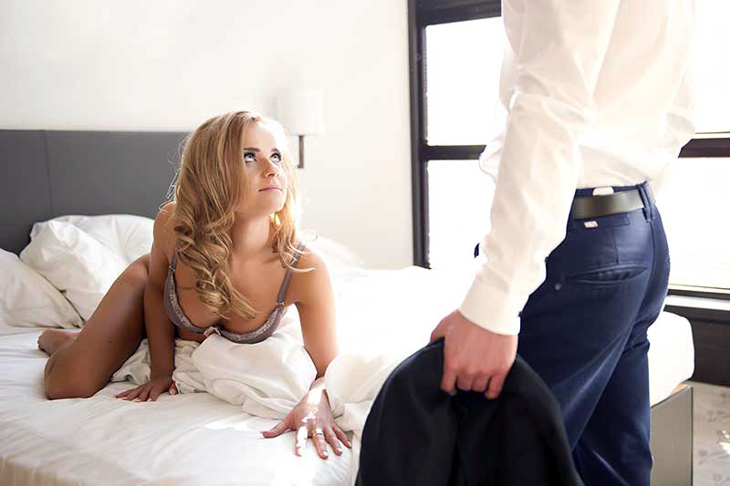 Learning how to get over a break up as smoothly as possible is difficult because there are a lot of emotions involved. Most people want to avoid going through a breakup but they don't know what they should do to try and fix their relationship. Here are a couple of things you can try with your partner before deciding to get a divorce.
1) Talk about what each of you are missing
It's likely that both are you are feeling like something is missing from your relationship so it's a good idea to sit down with each other and talk about it. Hear each other out and don't interrupt if they say something you disagree with. The point of this is to try and understand how the other person feels. Once both of you know what the problems are try and find a way to fix things by talking about what would make each of you happy.
2) Try spicing up your sex life
A lot of people find that their sex life wanes as a relationship goes on and it becomes like a chore. This could be what's bringing your relationship down and making it feel stale so try and spice things up in the bedroom. You could try acting out one of your fantasies or try a new position. If you're in a relationship with a woman you could try being romantic and cook dinner for her then make love to her in a candle lit bedroom. It's a classic night of romance and is something that will make her feel sexy and loved.
3) Make a list of why you fell in love
Thinking about why you fell in love with your partner in the first place will help you remember what you like about them. Use this to figure out if they've changed or if you have and focus on why you fell in love whenever you're feeling frustrated about the relationship. The more you focus on the positive feelings and memories the more you're likely to want to fix the relationship.
4) Go out with other people
Going out with other people is something that you and your partner can do to see if getting divorced is something that you really want. Make sure you decide on boundaries before the two of you do this in case you don't end up breaking up because you don't want to add any new problems to your relationship. Dating someone else can help you see what it would be like to be with someone new and decide if you really don't have strong enough feelings for your partner.
5) Think about the future
Once you've actually gotten a separation it's unlikely you'll ever get back together so you need to make sure it won't be something you'll regret. Think about the future and what your life would be with and without them in it. If you feel better when you think about yourself without them then maybe getting divorced is right for you.
6) Spending more time with each other
Try spending more time with each other but make sure it's only about the two of you instead of being surrounded by distractions. Turn off your phone and have dinner while talking to each other or go for a long drive while enjoying each other's company. Try to see if it's still possible for you to have some good times together and if it is then make it part of your life as you move forward in your relationship.

Latest posts by Katy Benett
(see all)