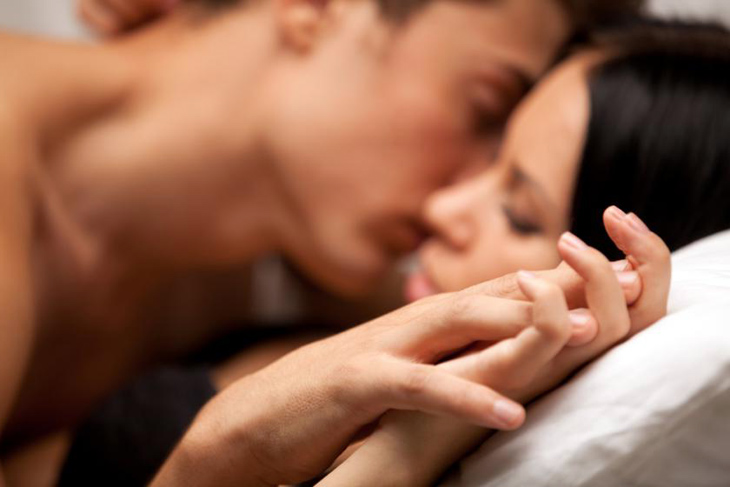 When you're trying to think of ways to improve your bedroom communication with your partner you might think of dirty talking or having a nice romantic dinner. Those are two things that could help but there are a few others that you might not have thought of.
1) Dirty talking
Don't use a demanding attitude because it might not be sexy to some women and instead try a low sexy confident tone. "I'm going to fuck you so hard tonight." whispered in her ear while you touch her is a lot sexier than saying "You're going to…." Give her a chance to reply back and make it a two way conversation.
2) Romantic dinner
Women love romance and having a candle lit dinner before taking things to the bedroom will make her feel closer to you. While eating tell her how good she looks and how you've been thinking about her all day. This will be a slow lead up to sex and can help give her the time she needs to get turned on. She's going to be feeling sexy and she'll start thinking about all the things she wants to do to you.
3) Avoid your ex
Never compare your current partner to your ex or ask them to do something that the ex-used to do. If your ex used to do something and you want your current partner to do it then casually mention it to them but make it sound like something you'd like to try. Making it sound like a new experience for you will make her feel special instead of feeling like she has to live up to a standard.
4) Don't complain
You want to be able to communicate freely with your partner but they'll shut down quickly if you complain because they'll feel like they're not good enough to make you happy. If they're doing something you don't like then casually say "Hey, could you try doing it this way?" instead of saying "I don't like that."
5) Talk about sex at different times
Talk about sex before you have it and afterwards so that the two of you can understand what works for you as a couple and what doesn't. Before sex talk about the things you'd like to try whether it's role-plays, exploring kinks and things like that. After sex talk about what you enjoyed and want to do again as well so that you know just how to please each other.
6) Be open-minded
People like different things when it comes to sex and if you don't show your partner that you're interested in talking about desires then they're going to keep it to themselves. Bring it up first so they feel comfortable about talking about what they want and keep an open mind so they don't feel embarrassed. Act interested even if it's something you're not into because you might like some of their other ideas.
7) Pay attention to body language
Focus on your partner's body language because it can tell you a lot about how they feel. If she seems to hesitate or if she feels stiff then she's probably not enjoying it but is trying to make you happy. If she's moving in time with you and is moaning while her hands keep rubbing over you then she's loving what you're doing to her and want you to keep going.

Latest posts by Katy Benett
(see all)