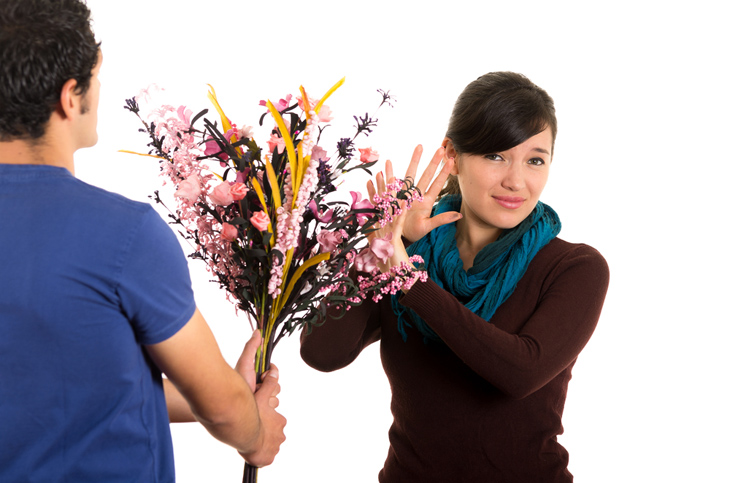 When you're hooking up you don't want to be somebody's rebound because those relationships are always messy and end in disaster. You want to have fun and maybe find someone you can have a long term relationship when you're using online hookup sites to meet people.
1) Don't be too supportive
Dating after a break up is tough because you're dealing with the emotional baggage from the failed relationship while trying to move forward. When they start getting too needy or start talking about how they're sad, lonely or thinking about their ex then you need to politely end the conversation. Tell them that you know it's hard and have been through it before then say that it's best to move on. This is a new relationship and they should be talking to their friends about personal things because they're still getting to know you. You also don't want to be their emotional support because then it becomes all about them instead of the two of you beginning a new chapter in your lives.
2) Stick to your personal boundaries
When you know they might be looking for a rebound relationship it's a good idea to stick to your personal boundaries so that you don't get too serious too fast. This could be things like not seeing them often, not replying to their texts as soon as you get them and not always being there when they want you to come over. You need to make it clear that you like them but that you have feelings too. By sticking to your boundaries you're making sure that lines don't get crossed and they don't misunderstand the relationship.
3) Don't listen to them talk about their ex
If they talk about their ex then it means they're not over them and are still focused on their failed relationship. You want to keep them focused on you so try talking about them, such as their hobbies or favorite TV show, to show them that it's them you want to know about. You could also try talking about where to go for your next date or say that you'd rather not dwell on the past so they get the point. You wouldn't talk to them about your ex so you should expect them to show you the same courtesy.
4) Stay focused on what you want
They might be hooking up with you because they want revenge sex or because they don't want to be single so don't get drawn into that. Stay focused on what you want from the relationship and break up with them if it's obvious that you want something different than they do. By keeping in mind what you want you're less likely to do things you don't want to and can do things to keep the relationship going in the right direction. If you're not happy with the way things are then talk to them and see if they're serious about you and if they're willing to make changes.
5) Pay attention to how they are with you
If you're just a rebound they're going to be needy because they're emotionally vulnerable and want your attention to make themselves feel better. If they constantly text you, get upset when you don't reply right away or complain that their ex was better than they're just using you and you need to end things. If you keep looking after them then it's a one-sided relationship that won't last but you won't realize it straight away. You should feel like an equal and that they're dating you because they like you as a person. They should be giving you attention too and making an effort to have a real relationship.
6) Don't rush having sex
Even though online hookup sites are mostly about meeting people for sex you shouldn't rush things if they mention on their profile about getting over a bad breakup or looking for someone they can have a good time with. It's better to wait until you find someone who seems like they've moved on and will treat you like they should. If you're hooking up then make it clear that it's not serious and don't reply back when they try see you again. If you're looking for a serious relationship then tell them you want to wait for sex because you like them and want to make sure it happens at the right time because it's important to you. This shows them that your feelings are real and that you're more than just a rebound.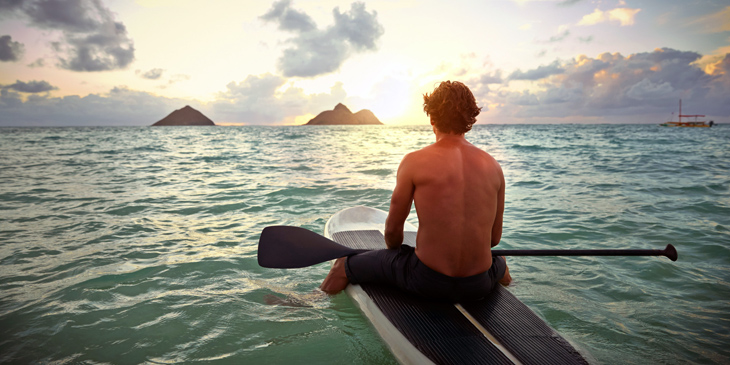 7) Keep an emotional distance
You need to keep an emotional distance until you know for sure how they feel about you and whether or not the relationship will work. Remind yourself that they might not be ready to date again or that they might be with you for the wrong reasons because you don't want to fall in love with them and have them break your heart. Don't share too many personal things with them and take things slow so you don't make them think that you're as infatuated as they are. Only let yourself get emotionally closer to them when they've shown that they're taking things seriously and are okay with going at a pace that's comfortable for you.
8) Don't build your life around them
You can make it clear to them that you're not going to be used by them by making sure to keep on living your life instead of making it all about them. Don't always be there when they want you to be, hang out with your friends sometimes instead of spending every night with them and treat them like you would anyone else until you know they're going to be in your life for the long term. If you build your life around them then they're going to expect and rely on your constant support and will see you as someone they can use instead of someone who has thoughts and feelings.
9) Listen to your inner voice
You'll know fairly early in the relationship if they're just looking for a rebound or if they're genuinely interested in you because your subconscious will pick up on cues that you might not pay much attention to. Your inner voice will tell you that you shouldn't be dating them and that it's a waste of time even though your heart is telling you that it's the real deal. Take some time away from them and think about how you feel when you're with them. You should feel happy and excited because it's a positive relationship instead of feeling nervous or worrying that they're thinking about their ex when they're with you.

Latest posts by Katy Benett
(see all)