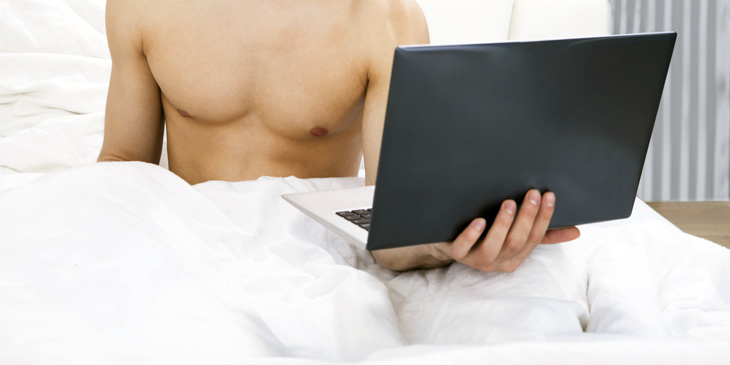 Masturbation is a healthy thing for men to do but only if it's an occasional activity they engage in. When it becomes an addiction then you need to force yourself to stop or consider going to sex therapy to deal with the issue. Think about the way you act and whether or not you might have a problem.
1) You want it constantly
Masturbation shouldn't be something you want constantly so think about the frequency of when you do it. A couple of times a week is fine but if you're doing it every day then you might have a problem. You also shouldn't be using it as a way to pass time and instead only do it when you're actually in the mood for it so that you don't form bad habits.
2) You want it more than sex
It's normal to like masturbation more than sex because you know exactly how to touch and please yourself but it's also important to have intimacy with another person because of the emotions it creates. When you prefer it more than sex then it's going to cause problems in your relationship which could end in a break up. If your sex life is lacking then try spicing things up with your partner instead of trying to make yourself happy.
3) Your partner thinks you have a problem
Your partner cares about you and would only bring it up because they're worried so listen to what they have to say and think about whether or not they're concerns are valid.
4) You hide the frequency of masturbation
Hiding something is a sign of feeling embarrassment or shame about it and if you're doing this with your masturbation habits then it's because you know you're doing it too often. Making excuses or lying about what you're doing isn't healthy and over time the shame is going to turn into depression as you get deeper into the addiction.
5) It's more of a need than a want
Masturbation should be a pleasurable experience that you want to have instead of it being something you feel like you need to do. When it becomes a need then that's a sign of an addiction and that you've been masturbating so much that it's become routine. You don't get as much pleasure out of it as you used to and you need to do it more often to get the same kind of feeling.
6) You can't stop
You know you have a problem when you try to stop but after only a few hours or days your resolve breaks and you start doing it again. Try giving yourself a break from masturbation and see how long you can do without it. When stopping a habit it's normal to think about it more often but that should fade over time. What matters is whether or not you can control yourself and realize that you can live without it.
7) Masturbation takes priority
You should never get to the point where masturbation takes priority in your life. Skipping spending time with friends or delaying work projects are signs that you've lost sight of what's important. If you're doing that then you need to re-learn how to control your urges and back off on the time you spend masturbating.

Latest posts by Katy Benett
(see all)