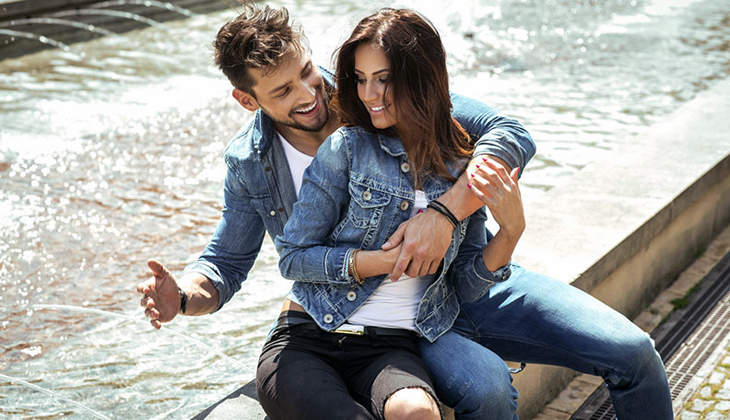 Women won't come out and say that they have a crush on someone and will use flirting to get her feelings across. Men need to brush up on flirting tips because if they don't then they run the risk of not realizing when a woman is interested in him. They need to pay attention not only to the things she says but also the things she does.
When you're meeting a woman through online dating it can be harder to tell if she's flirting because you can't read her body language. This means you need to look at what she writes in her messages to figure out if she's interested in you or if she's just wasting your time until someone better comes along. If she's flirting with you then she'll ask questions about when you're free to meet and what your commitments are like. She does this to determine whether you're single and willing to meet her in the near future. She'll also say that she hopes you're as good looking as your profile pictures and that she's already looking forward to seeing what you're like in person.
If there's a woman that you meet in public and you're unsure of how she feels about you then you can judge her intent by her body language. A woman will use her body when flirting and make sure that she's sitting or standing close to the man she's interested in. She'll make eye contact with you and will give you little touches on the arm when she's talking to you. She'll also make herself look more appealing by drawing your attention to certain parts of her body that she feels confident about. She might cross her legs to show them off or lean close to you to accentuate her breasts. She'll do what she can to make you look at her body and wonder what it would be like to touch her.
Women tend to be good at talking to people and striking up a conversation so she'll make the first move by starting one with you. She'll ask you questions such as what you do for a living and what hobbies you have so that she can get a feel for what you're like as a person. She wants to get to know you and will see if you have anything in common with her. She'll also try and make you feel good by smiling at you and laughing at any jokes or funny comments that you make. There won't be any awkward pauses because women think about what they're going to say before approaching a guy they like so conversation will feel natural.
If you're meeting through online dating then read carefully what she writes and see if she keeps things vague or if she's trying to get to know you better. If you're meeting in person then pay attention to how close she gets to you and how much she's trying to get to know you. When she's flirting she's going to make things personal so that you can pick up on the signals she's sending you.

Latest posts by Katy Benett
(see all)