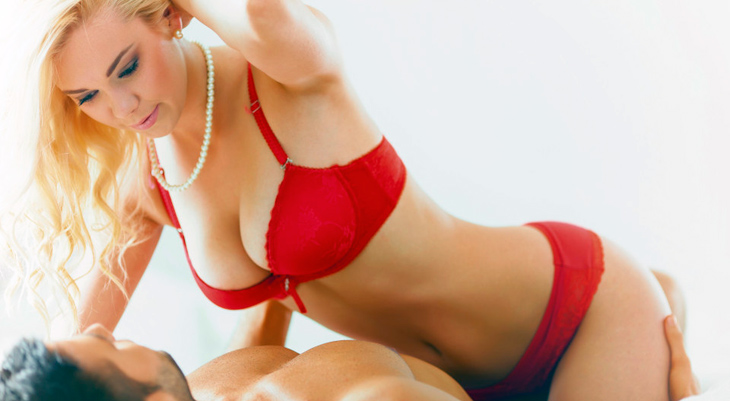 Feeling sexual attraction towards someone you meet at the gym isn't unusual because the people who go there tend to be health conscious and work hard to keep a sexy body. You might be tempted to hook up with the first hot woman that catches your eye but there are some things you should avoid otherwise you're not going to be successful.
Showing off your body is one way to guarantee she's going to turn you down. You're probably in good shape and proud of it but she knows what you look like. She sees you lifting weights and has casually checked out your six-pack while you weren't looking so she doesn't need you to point it out to her. Bragging about how much you can bench press or flexing your muscles will make you look arrogant and superficial which is the complete opposite of how you want to come across. Act casual and don't make it obvious that you want her to check you out. Avoid wearing a baggy t-shirt because a sleeveless top that fits properly will show off your muscular arms and let her notice you.
Offering to be a workout partner is a great way to break the ice and get to know her better but you have to make sure you don't act too creepy. Play it cool and ask "Hey, do you want to work out together?" instead of saying "You look like you could use some help." This sounds more demanding and that you think she needs help from you. It's also a good idea to avoid offering help when it's a more physical exercise because she'll think you're just using it as an excuse to touch her. Instead stick to individual exercises like the treadmill so you can still work out together but she has her space.
It's easy to get distracted by a sexy body but don't stare at her, even if you think you're being discreet. Women know men like to check them out and that your eyes are on her when she's getting all hot and sweaty. Look straight ahead or at the wall when you're working out and just give her a glance now and again. When she notices you give her a smile and make eye contact to show her you like her then focus on exercising. She'll feel self-conscious if you stare at her too much so a few glances are enough to make a connection and it won't seem weird when you talk to her after the workout.
You'll have a lower chance of success if it's yours or hers first time at the gym because there's no familiarity. Become a gym regular and keep your eye out for girls who are regulars at the gym too. This way you won't come across as a stranger when you ask her out and she'll feel more comfortable around you. Try to keep to a regular workout schedule so you'll see who the regulars are and take your time checking them out before making your move.
Be confident in the way you look because she'll notice that in a more positive way than you making it obvious. Casually talk to her and offer to be her workout partner. Try and hook up with a regular at the gym because she's more likely to know you and will be more open to getting to know you better.

Latest posts by Katy Benett
(see all)