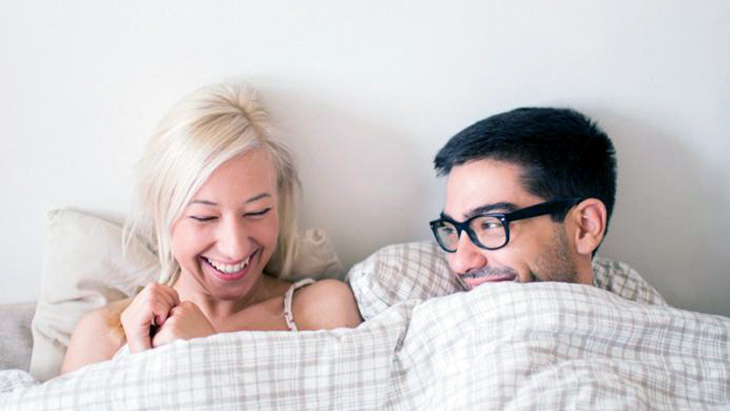 When it comes to sex everyone has different interests but there are some things that are universal. Beautiful women want the same things as the girl next door so if you're in the middle of a hook up and aren't sure what she wants from you play it safe and do something she's bound to love.
1) Kinky sex
It's easy for sex to become boring if you don't try anything new so experiment with kink. She might not be comfortable asking for this so if you take the lead then it will take the pressure off her. Start slowly so you don't upset her by gently pinning her arms down during sex and seeing if she likes it. If she does take things further and see just how wild she likes it. Afterwards you can ask her if she liked it and what else she'd like you to do to her.
2) Multiple Orgasms
A lot of men are so focused on their own needs that they forget that women can have multiple orgasms. Beautiful women want a night of great sex with their man so show her just how much you want her by making it all about her. Give her multiple orgasms until she's happy and satisfied. You can add excitement by giving her multiple orgasms in different ways by starting out with oral and moving on to sex or get her worked up during foreplay by using a vibrator on her clit to give her a couple of orgasms then slowly move things to sex.
3) Foreplay
Women need more foreplay then men do and usually they don't get enough of it. They don't want to seem like they're nagging or that they don't like sex with you so they won't complain about it but they want you to start sex by giving them lots of foreplay. Take your time kissing and touching her until she lets you know she's ready for sex. This will help get them more turned on which will make sex feel better and they'll want to have more of it with you.
4) Oral Sex

Most men expect women to give them oral but only a few bother to reciprocate by going down on her. Put her needs ahead of yours by giving her oral until she orgasms. Make it good for her by listening to the noises she makes and the way her body moves because this will tell you what she likes.
5) Dirty Talk
Women like it when men act naughty around them instead of watching what they say out of fear of offending her. Give talking dirty a try and show her that you're not afraid to take things to the next level. Stay away from offensive words like "bitch" or "slut" and instead start by saying "I'm going to fuck you so hard tonight."
6) To Be In Control
Women tend to take a submissive role in the bedroom because it's seen as unladylike if they want sex as much as a man does. It gives her a rush of power and she feels sexy when a man lets her take control because it's a role reversal and something she doesn't normally get to experience. Let her show you what a perfect night of sex is by giving her control of everything that happens.
7) Roleplaying
Everyone has sexual fantasies where they act differently than how they usually do. Find out what your partner fantasizes about and bring it to life by becoming different people. Add to the experience by wearing costumes or using sex toys to make it as realistic as possible. On another night she'll be more used to the idea of roleplaying and will be more open about what she wants.

Latest posts by Katy Benett
(see all)