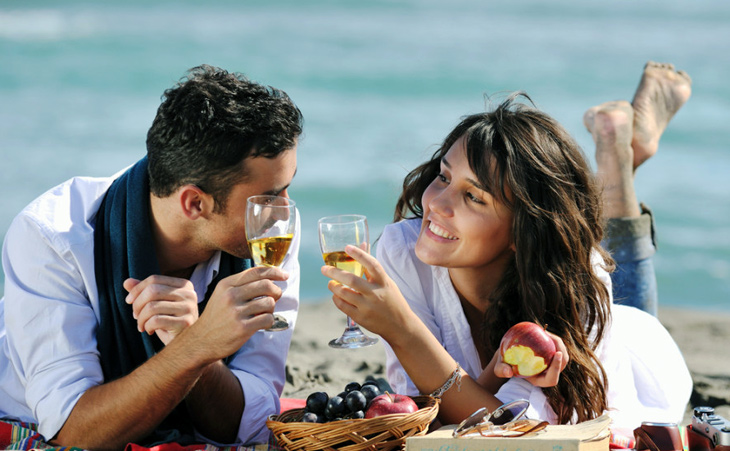 Summer is a good time to get creative with your date ideas because you can spend more time outdoors having a picnic or taking in a sky view. If you're a couple who are open to anything, or if you go on a blind date, there are lots of things you can do to make it memorable.
1) Nighttime picnic
Have a nighttime picnic in either your backyard or in a secluded area that will give you a beautiful sky view. You can use decorative lanterns or candles to set the mood and after you eat you can make love under the stars.
2) Swingers club
A swingers club can help you and your partner explore your sexual boundaries and add excitement to your life. Even if you're open to anything but still want to practice monogamy then these clubs also allow you to just act as a voyeur and watch other couples having sex.
3) Recreate your first date
You can recreate your first date to show your partner that you still remember it and it's still special to you. This will give both of you the spark of sexual chemistry that attracted you at the beginning of the relationship.
4) Learn about Tantric sex
You can either stay home and learn about Tantric sex with a book or online or you could go to a workshop. Tantric sex can help sex last longer as well as give you a chance to get emotionally and physically closer to each other.
5) Skinny dipping
Skinny dipping is fun because of the chance of getting caught and the warm summer weather means you can take your time. The water will make you slippery and you need to hold each other close as you get intimate.
6) Roleplay being strangers
You can roleplay being strangers to give you the thrill of having an affair without actually cheating. Dress sexy and go to a bar to have a drink. Approach your partner and flirt with them until they agree to go home with you then try a new sex position to keep the feeling of being strangers.
7) Your favorite local attraction
Tell them why you like it then see where their favorite place is.
8) A meal of aphrodisiacs
Make a romantic candle lit dinner for your partner and make all of the food items aphrodisiacs. You could use foods like oysters, watermelon, chocolate, strawberries or cherries to make a variety of dishes that they'll love.
9) Dessert and sex
A lot of aphrodisiac foods, like chocolate and strawberries, can be used for dessert and you can use them during foreplay. You can lick chocolate off their naked body or slide the strawberry over them to tease them before feeding it to them.
10) Wine and a game of Truth or Dare
Share a bottle of wine while playing an adult version of Truth or Dare. Ask questions about their sexual fantasies and dare them to do sexual activities to get both of you in the mood.
11) Dance class
A dance class can give you an activity to do as a couple and teach you a new way to be close. Choose a sexy dance like Salsa and feel the anticipation build as you move together.

Latest posts by Katy Benett
(see all)